Win a $2,000 AmpolCash eGift Card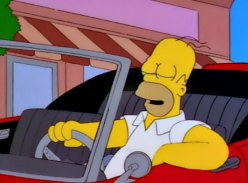 Nine Entertainment
Added: 23-Dec-21
Closes: 22-Jan-22
Promotion CARS24 x PTV Consumer Promotion
Promoter Nine Entertainment Co. Pty Ltd ABN 59 122 205 065 of 1 Denison Street, North

Sydney, NSW 2060

Promotional Period Start Date: 15/12/21 at 12pm AEDT
End Date: 23/02/22 at 12pm AEDT

Eligible entrants Permanent residents of Australia aged 18 and over who are not ineligible to enter the

Promotion under clause 2 of the Terms and Conditions (Entrants)

Entry Method To enter, Entrants must complete the following steps during the Promotional Period:
1. Visit pedestrian.tv and follow the prompts to the promotion entry page;
2. Input all requested details including full name, email address, mobile number,
State of residence and date of birth;
3. Provide an answer to the promotion question in 25 words or less, "Tell us your
dream car and why?";
4. Check the box to agree to sign up to the Cars24 mailing list; and
5. Submit the fully completed online entry form.

Maximum
Entries

Maximum one (1) entry per Entrant during the Promotional Period.

Winner
Determination

Game of skill. Chance plays no part in determining the Winners.
Judging will take place by the Promoter at Pedestrian TV, Level 1, 66 Wentworth
Ave, Surry Hills NSW 2010 on 02/03/22 at 12pm AEDT. The Winners will be the
Entrants who have most creatively answered the promotional question, as
determined by the judges. The Promoter reserves the right to select additional
reserve entries that it determines to be the next best, and record them in order of
merit, in case of an invalid entry or ineligible Entrant being selected.

Number of Winners Ten (10)

Winner Notification The Winners will be notified by Pedestrian Group via email within one (1) day from

the judging date.
Prize/s 1. AmpolCash eGift Card
Prize Value: AUD$200.00

Total Prize Pool AUD$2,000.00

Special
Conditions Any ancillary costs associated with redeeming the eGift card are not included. Any
unused balance of the eGift card will not be awarded as cash. Redemption of the
eGift card is subject to any terms and conditions of the issuer including those
specified on the eGift card.